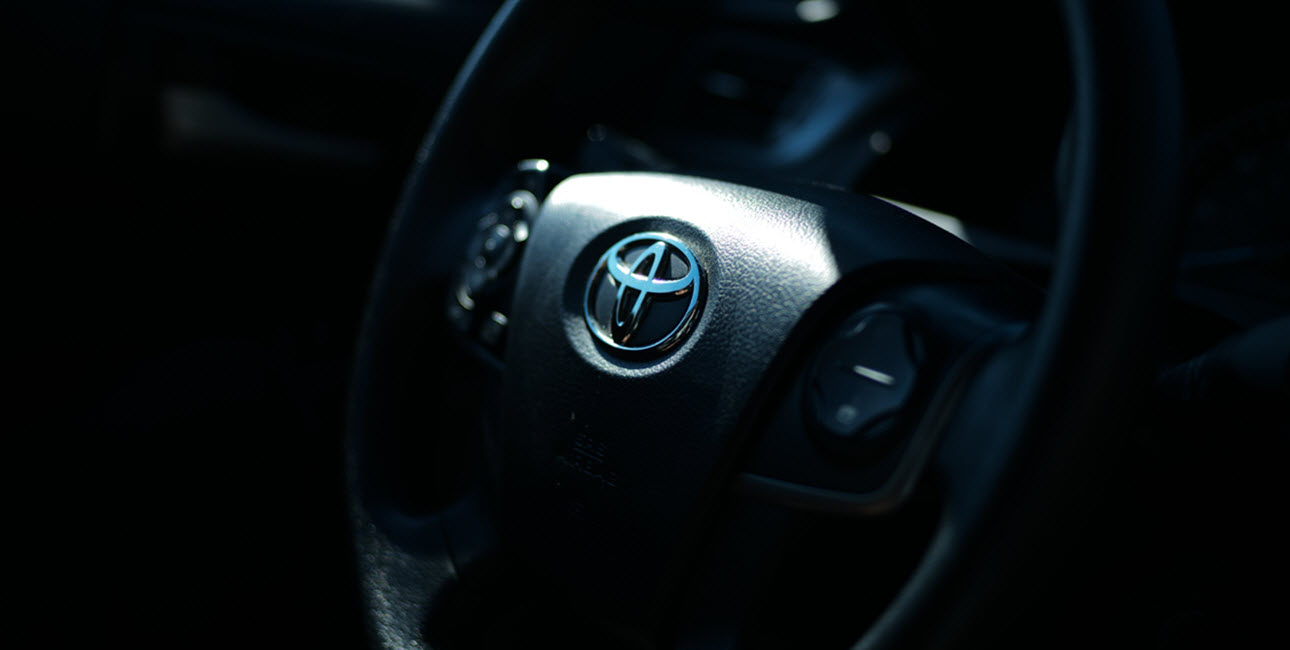 Keep Your Toyota in Top Condition with Routine Tune-Ups
Toyotas are one of the most popular vehicles in the world. They are stylish and versatile. It is hard to beat their reliability and affordability. Many service centers will rush through your Toyota's routine service. They want to get your car in and out as fast as possible so they can work on another vehicle, but at Franklin Automotive, we focus on providing high-quality Toyota maintenance for all our clients. We want your Toyota to last for many years to come.
Why Routine Tune-Ups are Important
Having regular tune-ups performed can lengthen the life of a vehicle. They will also help guarantee it is working at its full potential. Typically, tune-ups are included in your regular maintenance schedule.
Tune-ups can include a lot of different things from changing fluids, filters, hoses and belts among other things. Routine maintenance is necessary if you want to avoid future problems.
Benefits of Routine Tune-Ups
Extends the Life of Your Toyota: When you take proper care of your vehicle, it will last a lot longer. Regular servicing will help prevent component failures.
Prevents Unnecessary Breakdowns: Routine tune-ups will help to prevent breakdowns. Not only will servicing your vehicle help prevent component failures. It also gives our mechanics the chance to look for any other issues. If they find any problems, they will let you know immediately.
Safeguards the Warranty: Many vehicles require routine servicing to keep the warranty It is important that you keep all documentation to verify you had all servicing performed.
It Will Improve Your Fuel Economy: Routine tune-ups will help to improve your fuel economy. When your car is running properly, it will burn less gas and produce less pollution.
You Can Prevent Breakdowns: When you take care of your vehicle, you will not have to worry about breaking down. Breakdowns can lead to accidents and high service bills. You will also need to hire a tow truck to tow your vehicle to a shop for repairs.
Reduces Pollution: Regular tune-ups help to ensure your car is running properly. When it is running in tip-top shape, it will not produce excess pollution.
Will Increase Performance: Regular servicing will reduce wear and tear of components, increasing performance.
Helps Prevent Expensive Repairs: Avoiding regular tune-ups can cause premature component failures. To help avoid costly repairs, follow your maintenance schedule. By being proactive, you will prevent expensive repair bills.
Improves Safety: When your car is running properly, you will not experience as many failures. Component failures can lead to serious accidents.
Maintains Your Toyota's Resale Value: Taking care of your vehicle will help to maintain the resale value. You will want to keep all your service records. Cleaning the car regularly and fixing any damages is also important.
How to Know When You Need a Tune-Up
There are a few symptoms you may experience when your Toyota needs a tune-up. To prevent these symptoms, follow your service schedule. Symptoms include:
Decreased gas mileage
Loss of power
Engine runs rough
Engine stalls when car is stopped
Engine is making a knocking noise when accelerating
Check engine light is illuminated
Why You Should Choose Us for your Routine Tune-ups
When you hire Franklin Automotive for your Toyota service needs, you will receive many benefits. Some of these benefits include:
Latest factory-grade tools and equipment
Attention to detail
Commitment to quality
BOSCH financing
Contactless pick-up
After-hours drop off
Loaner cars
Comfortable waiting room with coffee, snacks and drinks
Free key fob battery replacement
Shuttle service
Free tire rotations with tire purchase
12-month / 12,000 mile warranty
Maintenance programs
Servicing Your Volkswagen
At Franklin Automotive, we have been servicing our clients since 1992. We always use the latest factory-grade tools and equipment available. Our Toyota services include:
Brake Service & Repair
Diagnostic Inspections
Engine Repairs
Factory Scheduled Services
Fluid Checks & Changes
Mileage Specific Maintenance
Oil Leak Repairs
Preventative Maintenance
Tire Services
Wheel Alignments
We Are Here for all Your Toyota Service Needs
For your Toyota to get the best possible gas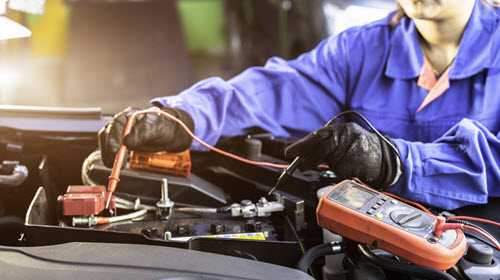 mileage it needs routine tune-ups. These tune-ups will also improve engine performance. Call Franklin Automotive Service Center today to book your appointment. We are conveniently located for drivers in Hoover, Homewood, Vestavia, Mountain Brook, Inverness, Cahaba Heights, Greystone, and Birmingham, AL.
* Toyota Highlander image credit goes to: helen89.