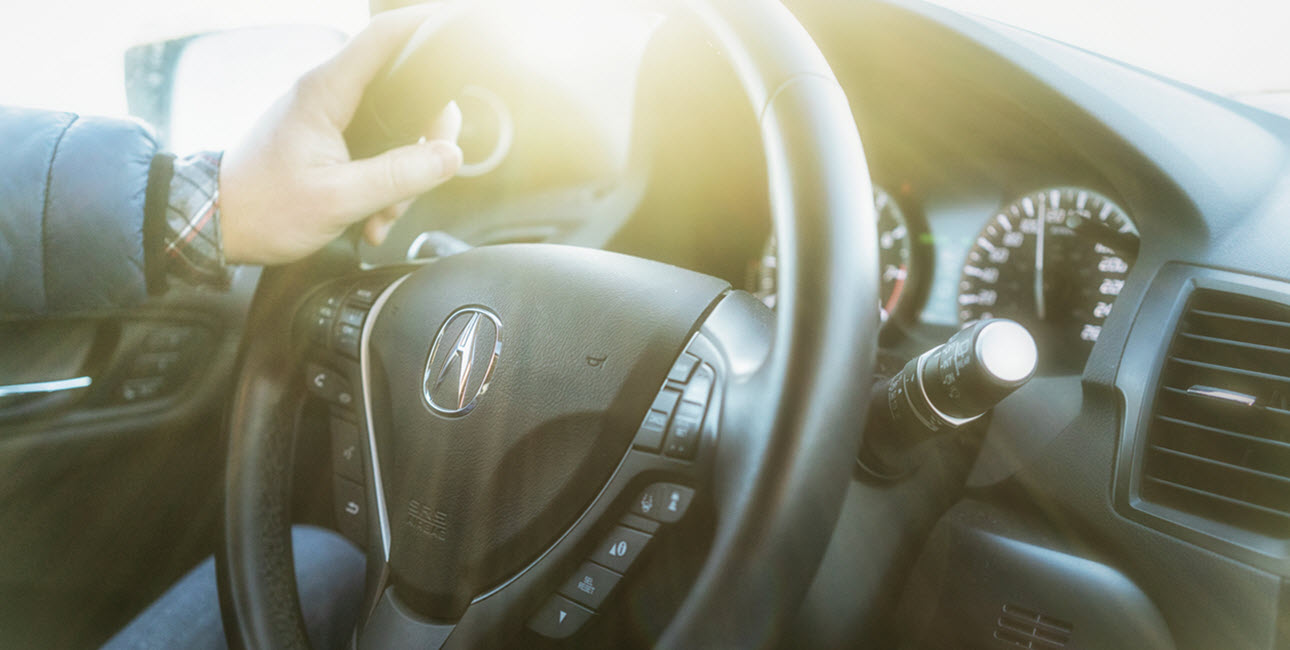 TRW Crash Sensor Defect In Acura: Causes & Avoidance
Airbag Control Units (ACU) from the auto-part supplier ZF-TRW are prone to malfunctioning. Right now, there is an active recall for vehicles with these parts. This affects Acuras as well as some other vehicle brands. These control units do not have quality protection against electrical stress, causing the units to potentially fail during a crash.
The airbag control unit acts as a crash sensor, telling the airbag when to deploy and the seatbelt when to tighten in the case of an accident. Without this sensor properly working, drivers are in serious danger of injury should they wreck the vehicle.
There are a few Acura models that have been recalled due to faulty airbags and seatbelts. Check the manufacturer's website to be sure that your Acura model is not under recall. If you suspect any of your vehicle's safety features are not working properly, take your car to a trusted mechanic right away.
Causes of TRW Crash Sensor Defect
Investigators have found that the ZF-TRW airbag issues may be the result of an electronic defect in the sensor. Interference from other nearby wiring may cause the airbags to fail.
During a crash, electrical signals are sent from crash sensors to the component that controls the airbag (the Application-Specific Integrated Circuit, or ASIC). These have a tendency to overstress and damage both the driver and passenger-side airbag units, resulting in failure.
Unfortunately, the same electronic component, the ASIC, that controls the airbags controls the seatbelt pretensioners as well. Because of this, not only do the airbags fail, but the seatbelts do not function as they should as well and may not tighten as they should during a crash.
These ASIC components were made without circuit-protection diodes. If the ASIC endures too much power, then it can shut down the airbag control unit, which disables the airbags and pretensioners.
Keep an eye out for the airbag light on your dash. There are a few important reasons this light may be on, including:
Airbag or seatbelt sensor failure: Sometimes the sensor in the seatbelt may malfunction, which causes the airbag not to engage during a crash.
Sensor interference: As mentioned above, wiring issues can affect the sensor and cause it to overstress and malfunction.
Electrical issues: The ACU or seat belt sensors may be prone to electrical issues, even when replaced.
Damaged clock spring: This component allows the driver to turn the steering wheel, and electrically connects the airbag and the rest of the steering wheel's electrical components. The airbag will not work if this part malfunctions.
Previous accidents: If you have a minor fender-bender, it may activate your Acura's Supplemental Restraint System (SRS), and the airbag will not deploy since the crash is not major enough to trigger the module. If the SRS was triggered, your Acura needs to be taken into a shop and reset to factory defaults so the seat belt and airbag systems are once again active.
If the airbag light on your dash is illuminated, take your Acura to a mechanic as soon as you can to avoid any damage or dangerous driving situations.
Franklin Automotive Can Keep You Safe
If you feel any of your safety features on your vehicle are not functioning as they should or have failed, it is best to take your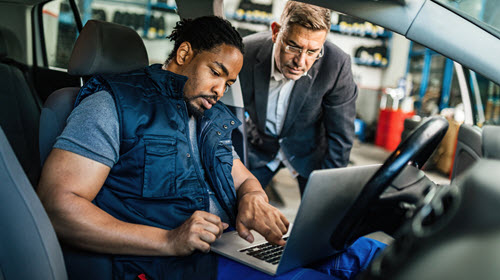 car to a trusted mechanic as soon as possible. At Franklin Automotive, we understand how scary it can be if your Acura is not as safe as it should be. We will be able to inspect and diagnose your car and ensure everything is working properly, and if it is not, we will be with you every step of the way in getting your vehicle back in shape. Safety and performance is our number one priority.
Franklin Automotive is proud to serve drivers in Birmingham and the surrounding areas including Hoover, Homewood, Vestavia, Mountain Brook, Inverness, Cahaba Heights, and Greystone, AL.
Our ASE-certified technicians help you protect your vehicle investment by offering the highest quality of repair and service standards. With decades of experience, we guarantee you leave our shop satisfied with your vehicle's repairs. Call us for an appointment today and see why we are the best in the business for Birmingham drivers.
* Acura Car image credit goes to: Vicky Gosselin.