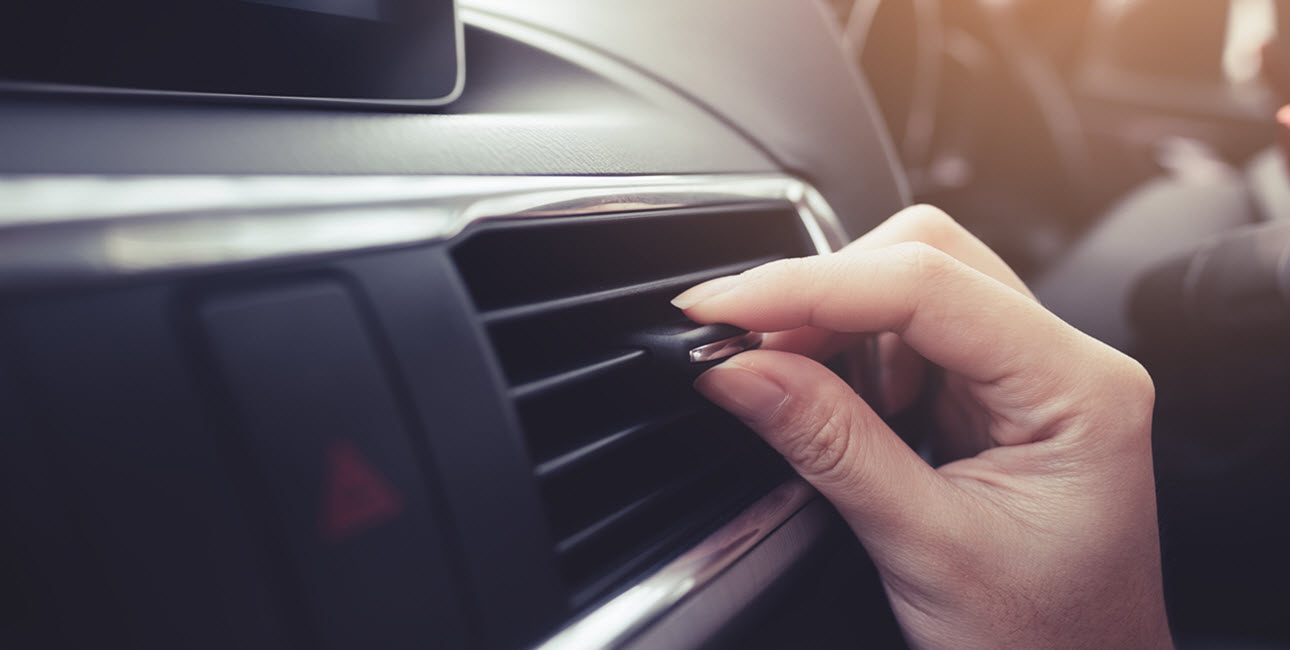 The Best Repair Shop in Birmingham to Address Air Conditioning Issues in a Lexus
Cooling the hot air in your car's cabin is a gift, particularly in hot temperatures. Do you perspire while driving your Lexus? Is your cooling system no longer cooling properly? A malfunctioning AC can have various causes.
The common culprits for a malfunctioning cooling system in your Lexus are a messy cabin air channel or any shortcoming in the electrical system. There are several other issues that can hamper your air conditioning unit:
dirty air filters
clogged condenser
refrigerant leak
dirty evaporator
compressor failure
blower motor
blend door actuators
Dirty Air Filters
The air filter, which is also known as a microfilter, is the main component for ventilation in your car. Overall ventilation depends on the cooling and the heating in the car. If there are issues regarding the cooling of the car, then it may be because of the dirty filter or any other particles that are on the filter, which eventually results in pressure on the engine. This will inhibit your gas mileage.
Clogged Condenser
The air condenser is situated at the front of the car, whereas it releases the heat from the refrigerant into the normal air. As time passes, there will be a layer of dust particles and other particles that make it difficult for the condenser to function normally, and the heat released will be very low, which means it will not be effective in the normal cooling of the car.
Refrigerant Leak
The refrigerant, which is also known as the freon, loses almost 15% every year due to design. If the car is not taken in for proper service every year to have it checked, your refrigerant can drop and negatively affect your AC. If after filling the refrigerant to its proper level, but it drops down to a level that is less than 15% in less than a year, there is a refrigerant leak in your Lexus.
Dirty Evaporator
As per the design, the evaporator should not have debris and dust in it. However, due to cracks or an over-clogged filter, dirt and debris can get into the evaporator. When this happens, it will result in less evaporation of the air so it will feel more humid inside the cabin of your Lexus, driving the temperature up.
Compressor Failure
The compressor is the main part of any car and is also responsible for the air conditioning of the car. All the parts of a compressor are moving parts and it is responsible for the conversion process of the coolant into the air conditioning air inside your car. Generally, if the AC is regularly used in the car, then the parts of the compressor will be moving, and if not for a long time, then the parts may be stuck and the cooling process will not work properly. A faulty compressor becomes very complex when it is tried to be repaired, and even after a repair, there are chances that it may get faulty again, so it is normally replaced.
Blower Motor
Every air conditioning unit has a blower motor. If this motor is not working properly or if it is making unwanted noise, it can be malfunctioning, resulting in less cooling for your cabin. These motors are repaired or replaced as necessary. It simply takes a proper diagnosis from your trusted Lexus mechanic.  Sometimes the connection of these motors are worn out, so bring it in for a proper diagnosis.
Blend Door Actuators
This actuator plays the main role in controlling the air temperature. When you start your air conditioning, there may be a simple clicking sound, and then it minimizes the noise. This is another component of your air conditioner that can be diagnosed and repaired by bringing it to a professional who knows your Lexus model.
Franklin Automotive: We'll Keep your Lexus in Top Condition
The best repair shop in Birmingham for your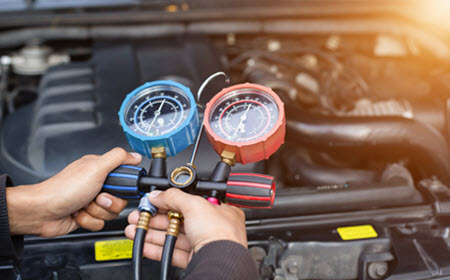 Lexus is Franklin Automotive. We only employ the best mechanics who are certified in your make and model. We will inspect and diagnose any problem and advise you of our findings. This way, you can decide on a proper solution to repair your Lexus that fits in your budget. Give us a call today to speak with one of our friendly technicians.